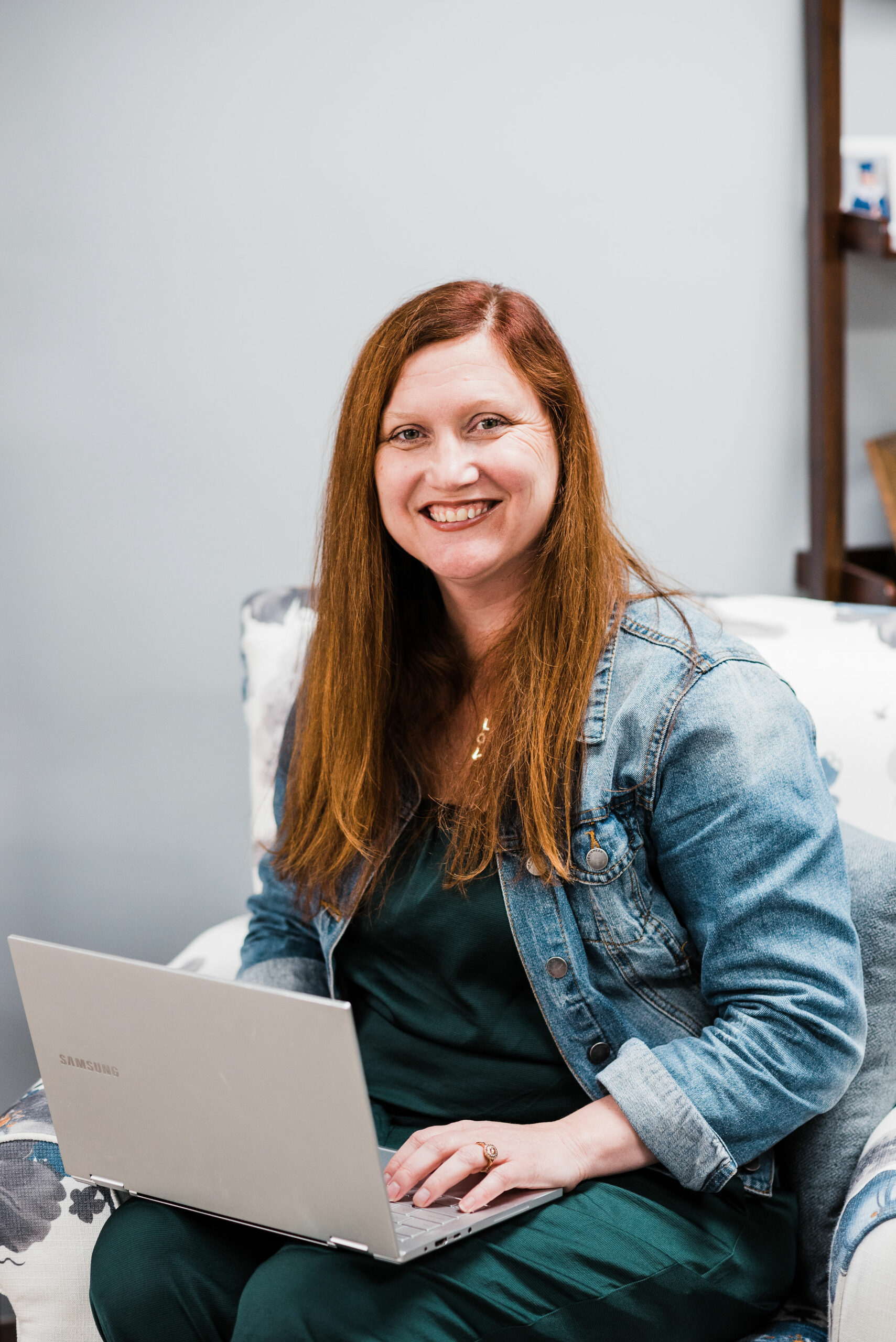 Rosa L. Snaric - LMFT, SIT, CC
Founder
Rosa L. Snaric is a LMFT, C.C. specializing in individual, couples and family therapy, and maintains a private practice conveniently located at 216 Adley Way, Greenville, SC 29601. She is an interactive, solution-focused therapist. Her therapeutic approach is to provide support and practical feedback to help clients effectively address personal life challenges. She integrates complementary methodologies and techniques to offer a highly personalized approach tailored to each client. With compassion and understanding, she works with each individual to help them build on their strengths and attain the personal growth they are committed to.
Rosa attended Clemson University majoring in Sociology with an Emphasis in Social Work and a minor in Health Science. Rosa received her commission in the United States Army through the ROTC program at Clemson. The US Army deployed her to Iraq within two years of commissioning where she was a Lieutenant at Forward Operating Base "Warhorse" located north of Baghdad. While in Iraq, she realized that life is full of obstacles and sometimes individuals just need someone to help them through life's difficulties. It was there in the middle of the desert standing in 115 degree heat that she discovered life is about the impact you can have on another person. Guiding and directing those around you to find inner happiness and bliss. When she returned, she immediately registered and began classes at Converse College earning her Masters degree in Marriage and Family Therapy.
While completing the Masters degree program she worked for approximately twelve months at West-gate Family Therapy Clinic providing therapy for all types of clients. She then worked with Middle Tiger Community Center as an Intern Therapist specializing in trauma and PTSD with military families for two years.
After these experiences, she went on to establish a private practice in Greenville, SC. She practices in multiple areas including: individuals, groups, parenting classes, couples, relationship counseling, family therapy and life coaching.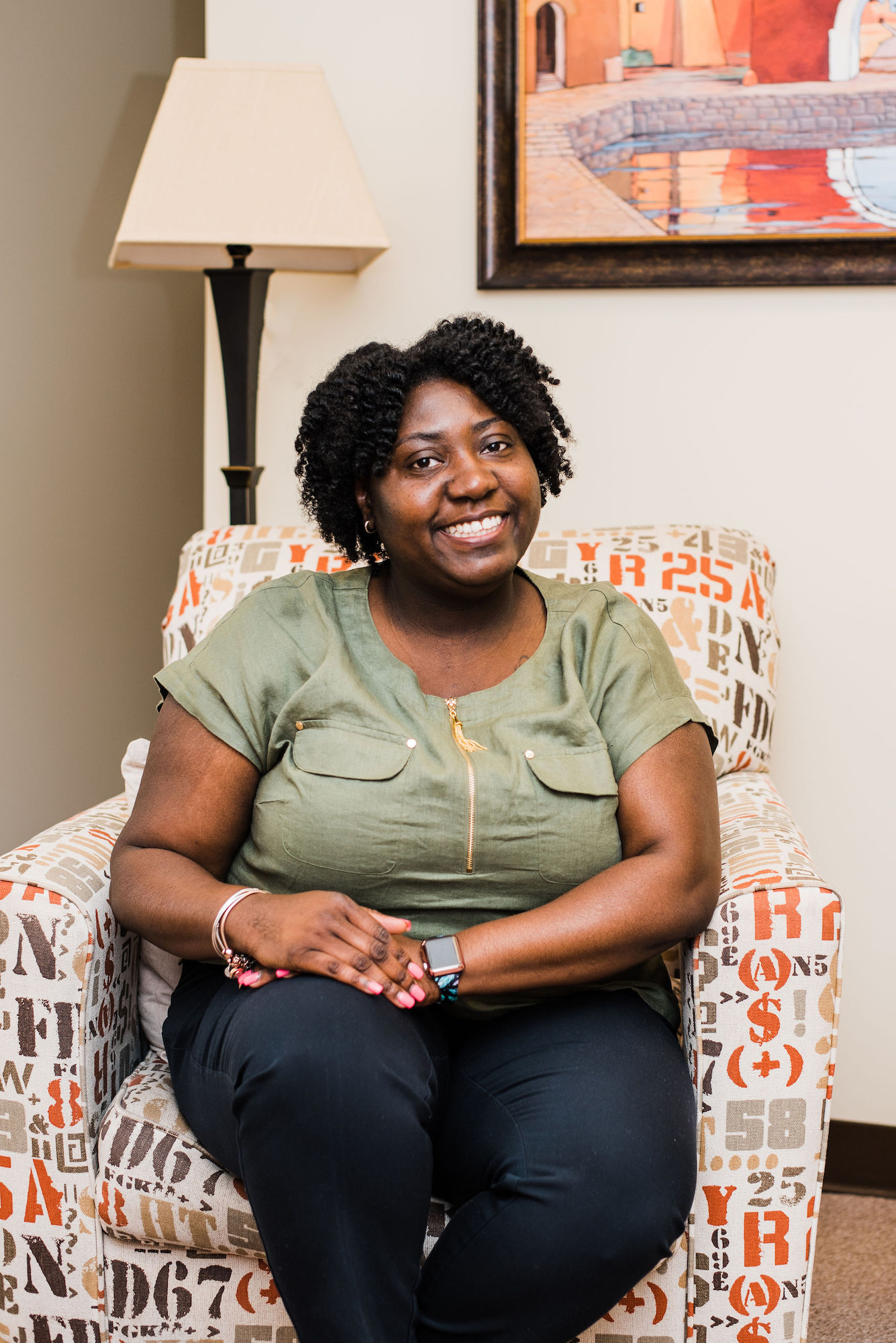 Anastesia Green - MA, LPC
Licensed Professional Counselor Associate
I am a Licensed Professional Counselor (LPC). I identified my passion for helping others early. Throughout the years I have worked in the behavioral health field ranging from in home interventions to residential facilities along with working with a variety of diagnosis. My passion led me to receiving my Masters of Arts in Clinical Mental Health Counseling from South University (Columbia campus). I also received my Bachelors of Science from Charleston Southern University where I majored in Psychology and Criminal Justice.
I provide a safe, non-judgmental, and relaxed approach to therapy. I love to empower, assist in creating solutions, and identify ways to manage daily stressors. I practice in multiple areas, which include adolescents, adults, and couples. I also incorporate many different techniques, which include Cognitive Behavioral Therapy (CBT), Expressive Arts, Person-Centered, Reality Therapy, Solution Focused Brief (SFBT), and Trauma Focused.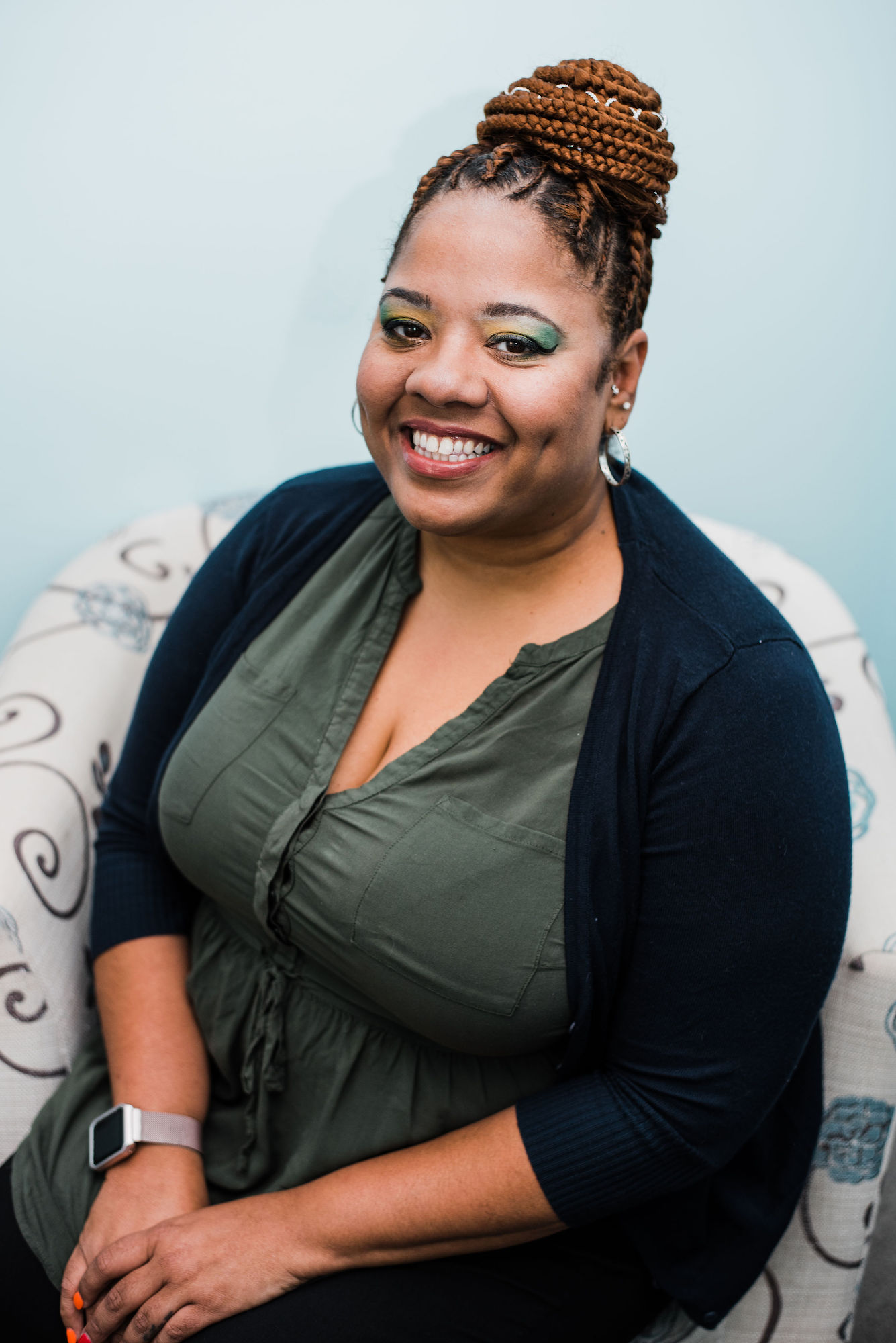 Emily Montgomery - LPC, MEd, NCC
Licensed Professional Counselor
Too often life takes an unexpected turn that may leave you feeling let down, emotionally unstable, and overwhelmed; with little to no understanding of what to do next. It may feel like you'll never be yourself again. I believe insight plus action makes for positive changes.
I am a Licensed Professional Counselor with Master's level experience working with adolescents, adults, and their families. I have familiarity working with people who suffer from substance use disorders, post traumatic stress disorder, anxiety, depression, and other mental health complaints. Many of my clients have suffered abuse and trauma related issues.
My objective is to work jointly with you to identify small achievable goals in a safe zone with non-judgmental and unbiased attitude. I would like to support you and assist you in developing the skills necessary to achieve happiness, success, and the ability to live life to the fullest. Call today 864-356-3184 and start the process to having a happier life.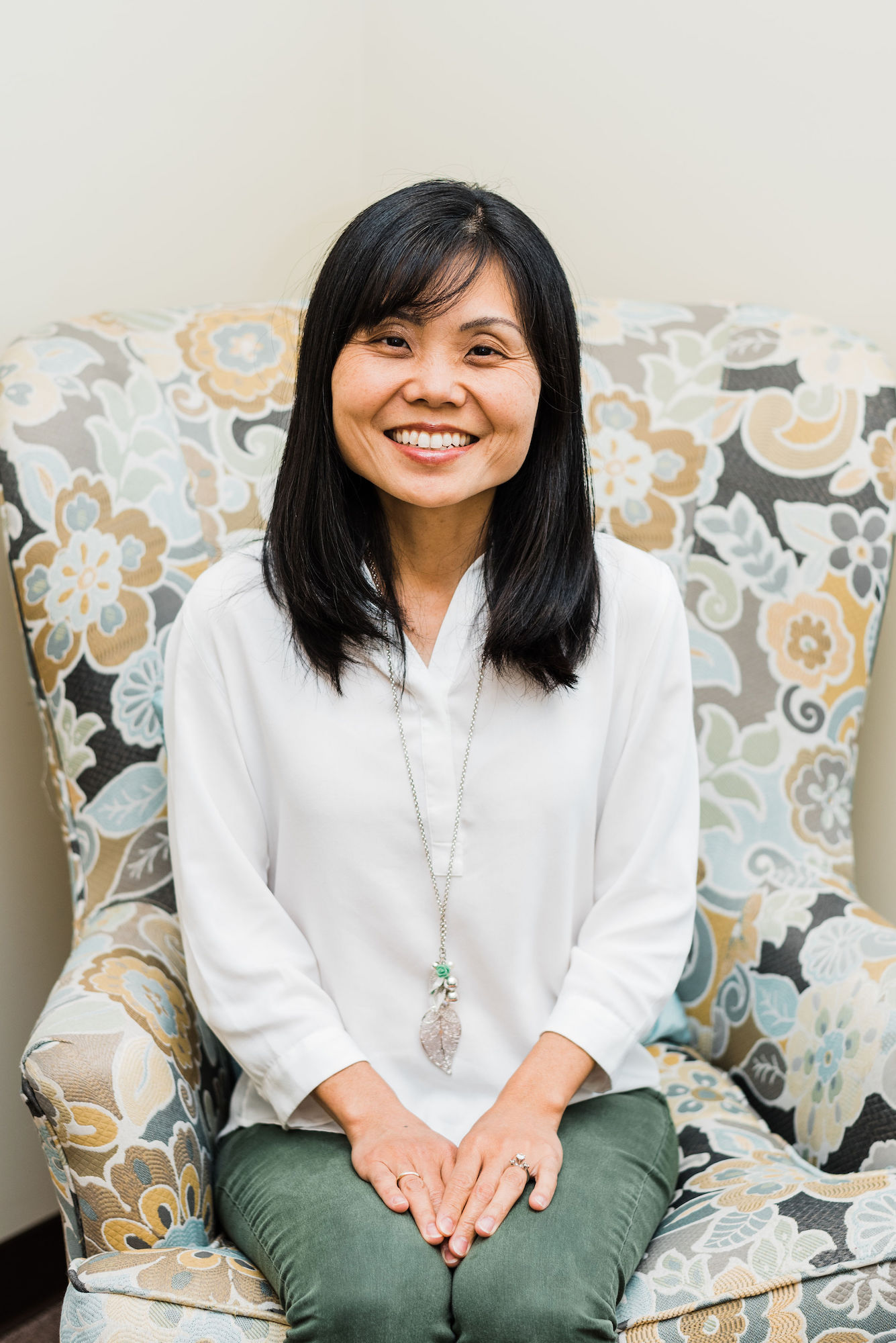 Maria Parry - LMFT-A, MA
Marriage & Family Therapist Associate
My passion for therapy derived from my own journey through my inner world, combined with my love for connection through relationships. I enjoy working with individuals, couples, and families on topics related to self esteem (self identity), anxiety, depression, life transitions, and relationship issues. I also specialize in premarital, marital, and family counseling. 
I love combining psychotherapy with the tool of the Enneagram to help clients recognize and understand their automatic patterns. By embarking on the journey of self-discovery and understanding, I aim to help them identify and live out their most authentic self. For couples, my first goal is to help them rediscover a sense of connection and togetherness.
I graduated with a Master of Arts in Marriage & Family Therapy from Liberty University in 2019, and I am a Licensed Marriage and Family Therapy Associate (LMFT-A). My theoretical orientation includes a variety of techniques in Acceptance and Commitment Therapy, Narrative Therapy, Mindfulness, Emotion-Focused Therapy, and Gottman Method Couples Therapy (for couples).
Hiking outdoors is my #1 soul-care, along with exploring my creative side through art and journaling. I love visiting local coffee shops, and I am a big fan of the Enneagram (I'm a Type 2 with 1 wing). My greatest treasures are my family of six and my lifelong friends.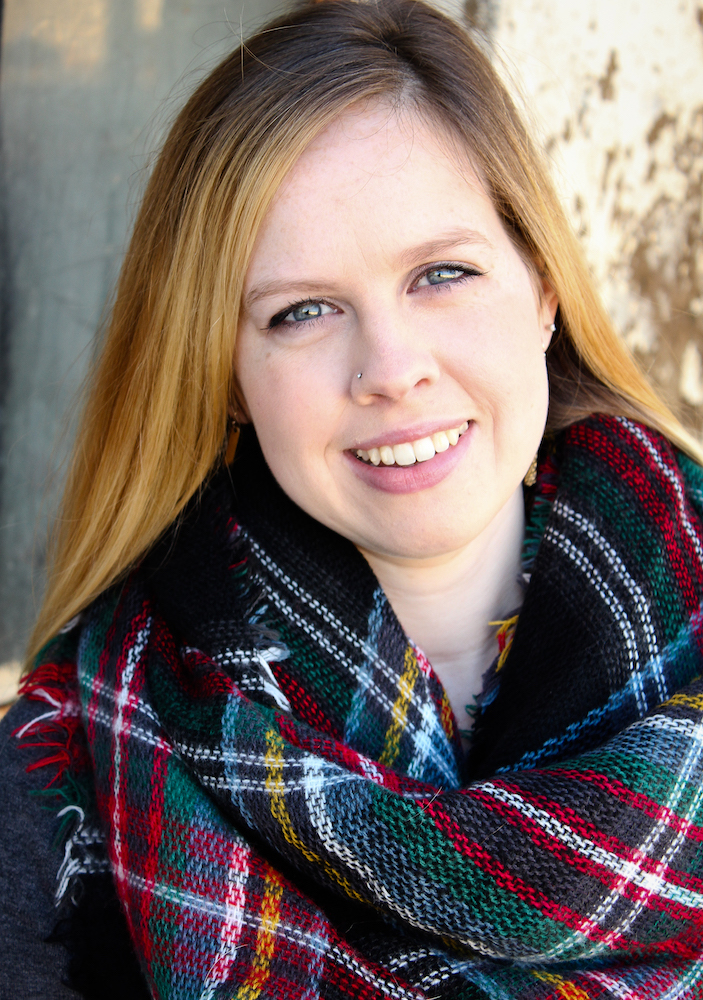 Lee (Deleah) B Foster
- Pre-Licensed Professional, MA, LPC-A
Licensed Professional Counselor Associate
I use a combination of client-centered approaches, including Solution-Focused Therapy, Acceptance and Commitment Therapy, while helping clients understand and recognize the mind-body connection. My favorite interventions to use personally and share with others are mindfulness, deep-breathing, and acceptance practices.

As a Licensed Professional Counselor Associate, I seek to work with my clients to bring healing to the pain that can come from life, relationships, and simply being a human. My approach to therapy is engaging with my clients to find the strength, hope, and resilience that we all have within us to move through pain and find a path of healing.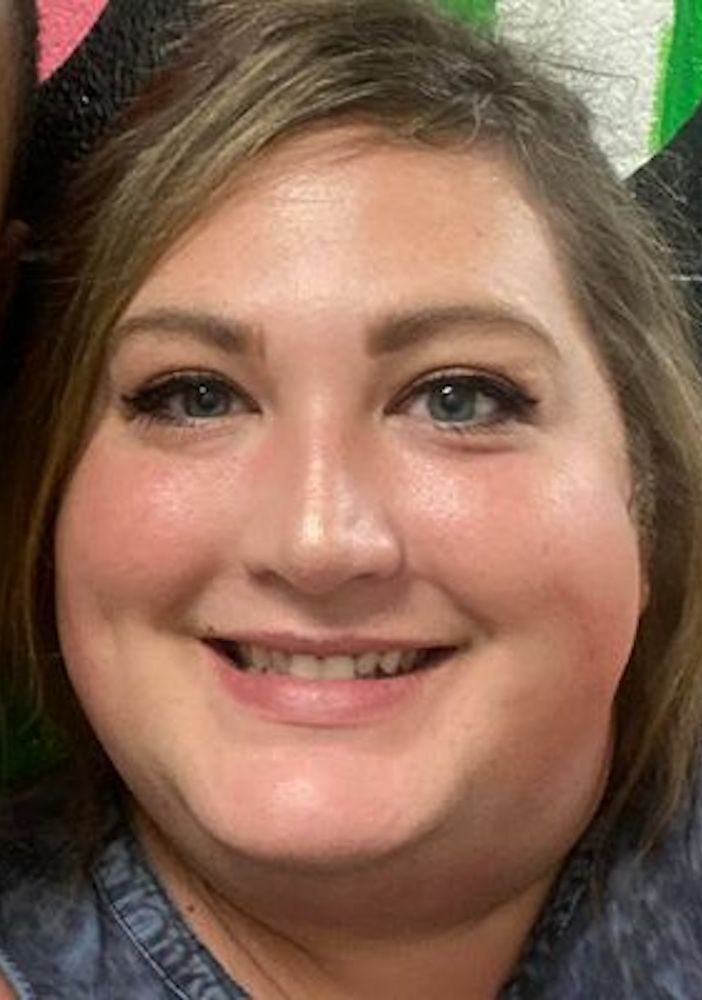 Samantha Miller - Counselor, LPC
Counselor
Life is full of changes, challenges and decisions. When those become critical, you can find yourself at a crossroads, unsure of what to do or where to go. As a licensed counselor, I can assist you in sorting through these issues. I can assist you, your child, or your family in adjusting to serious life changes or in recovering from trauma. I can also assist with grief resolution, managing depression and anxiety, healing yourself and your family.

My background includes working with a variety of individuals and families in both residential and outpatient settings working through anger, opposition, depression, anxiety, trauma, and other emotional struggles.

Guiding individuals and Families through Trauma is what I do. I offer hope, build resilience, and enhance wellness through a holistic wellness approach. I believe it is a privilege to journey with each client to heal their heart, mind, and body.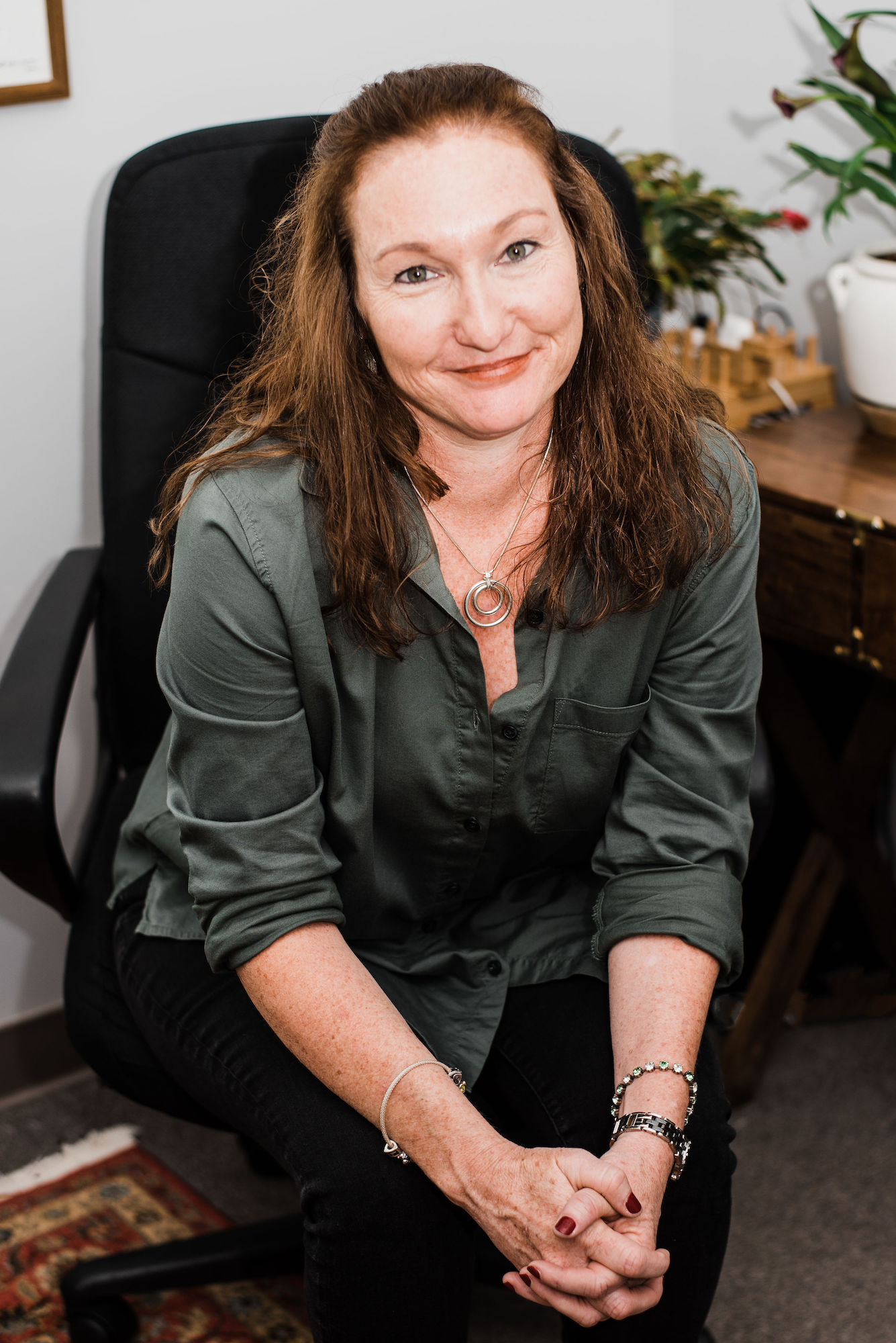 I believe my love for people has led me to office management in the mental health field. As the office manager at New Beginnings Palmetto, I am responsible for all billing, scheduling and human resources. 
My desire is to help therapists successfully help people overcome daily struggles with their own mental health, I believe makes me great at my job. 
I have always believed and been told I am a people person. I am a loving mother of an amazing teenager, helping me relate to the struggles of our adolescents in these difficult times. I have successfully started a multi million dollar company in the paper industry before getting into the behavioral health field. I am 1 of 6 children, to which I am extremely close to. I truly believe in family first. 
I truly enjoy the team we are building at New Beginnings Palmetto.
Address: 216 Adley Way, Greenville, SC 29607
Tel: (864)-356-3184
Fax: (864)-626-3606
Rosa Snaric LMFT-I, SIT, C.C. specializes in counseling and therapy services for Marriage Counseling, Couples Therapy, Infidelity, Anxiety, Depression, Children, ADHD, and School Problems in and around Greenville, SC and its surrounding communities.
Proudly Serving: Greenville, Mauldin, Anderson, Simpsonville, Taylors, SC and their surrounding communities.